Fun Fall Events on the Peninsula!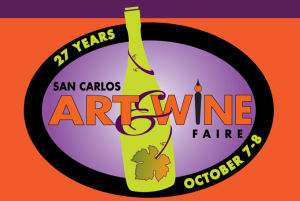 Fall is a busy time along the San Francisco peninsula. I've compiled a list of fun events ranging from San Mateo to Redwood City — so many excellent choices!
For the second year in a row, Dwell Realtors is a Beverage Sponsor for the San Carlos Art & Wine Faire Saturday 10/7 and Sunday 10/8. Come find me pouring wine on Sunday 12:30 to 3:30PM and I'll give you a wine/beer token. Cheers!
Click here for my list: Fun Upcoming Events