Redwood City Schools Update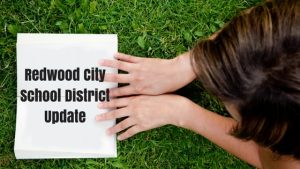 This morning I attended an informational session for local Realtors about the Redwood City School District to get an update about all of the exciting changes happening in the district. It was very informative and I enjoyed the update from Dr. John Baker, Redwood City School District Superintendent, the Redwood City Education Foundation and Redwood City School Board Trustee President, Hilary Paulson.
There are many factors to consider in choosing a neighborhood. School choice is a very big one, especially if you have children or may in the future. Strong public schools have even proven to help insulate property values in market declines. I often talk with families and one of their biggest concerns is, "How are the schools?"
On the surface, some Redwood City schools suffer from lower test scores which can prevent some families from buying a house in that neighborhood or choosing to send their children to private schools if they do settle in that neighborhood. Redwood City School District is making large strides to improve communication and community education encouraging prospective families to look beyond just scores in considering their schools.
Here are my key takeaways from the presentation today:
Redwood City School District serves 8,000 TK-8th grade students at 16 schools
They serve an extremely diverse population with students speaking 35 different native languages
They have an extremely committed and caring teaching staff and administration
Students are flourishing and benefitting from access to technology, music, drama, PE, art, STEM, project based learning, foreign language immersion programs (Spanish & Mandarin), social-emotional learning, academic rigor and special education resources
Their Spanish immersion program at Adelante School is recognized as one of the top 5 Spanish Immersion schools in the nation by the Spanish Consulate
Foreign language immersion students commonly enter high school at a native speaker level and will obtain an Advanced Placement score of 5
The city has recently passed Parcel Tax Measures and a Bond to help fund facility improvements district-wide
The district has several community business partnerships to help expand access to technology
The district's tagline is to Meet… Choose… Love RCSD and I can see why they are encouraging families to look beyond test scores. Get involved, do your research, schedule a school tour, meet with the Principals, talk with families that have students at the schools you are interested in and attend a Board meeting. You can read more about Redwood City School District here.